Detailed Company Information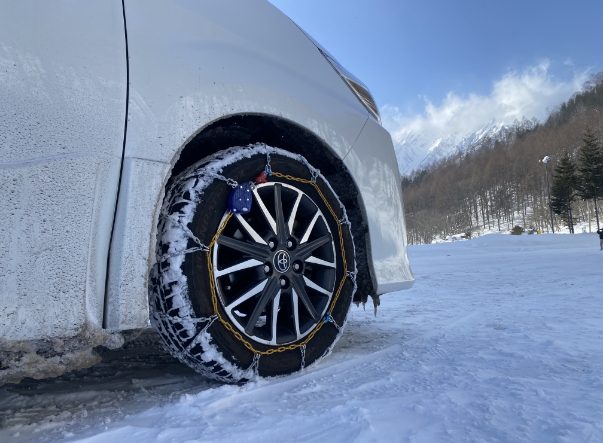 Tire Chains
We dispatch Japanese engineers to Chinese manufacturers which have already undergone thorough training on the strict Japanese quality standards in the disciplined pursuit of high quality tire chain production. We provide original tire chains based on each individual client's demands including chain link size and wire thickness.
Service Features
01

Many years of experience and expertise in delivering to Japan's top chain manufacturers

02

Japanese engineers are stationed long term at manufacturers for thorough supervision of quality

03

Handling everything from the order to delivery at a specified location giving you a sensation of doing business domestically
Products
Automobiles
JIS type

General old-fashioned tire chains conforming to JIS standards

Single-touch ladder type

Wire specifications for side chain and using pulleys for simple attachment and removal

Single-touch hexagonal type

Hexagonal type chains in a cross pattern for even more gripping power

Automatic fastening type

The chains tense up automatically when driving so there is no need to fasten *Patent pending
Trucks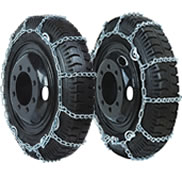 We carry all types of sizes.
Large trucks
Small trucks
Lightweight trucks
Construction vehicles

We carry all types of sizes.
Standard Work Flow
01

Submitting a sample We will ask about your demands and present a sample and reference estimate.

02

Client inspection You provide an assessment of the sample. When the final specifications such as packaging and delivery type are determined, we will submit a final estimate.

03

Contract-delivery We exchange a basic contract, confirm progress taking responsibility for everything from the order to the delivery and exchange information closely with the client.
FAQs
Q

Can we tour the factory?

A

Yes, you can. The factories are top level Chinese manufacturers. We will provide guidance with confidence.
Q

How often and for how long do Japanese engineers go to China to provide instruction?

A

They go every year and are stationed for 3-4 months during the production time.
Q

Do you carry out procedures such as import custom clearance?

A

Yes, we do. We are an import expert and we carry out everything including import custom clearance and arranging for transport to delivery to a specified location.